Stellenbosch Accommodation
Stellenbosch offers a variety of accommodation establishments ranging from hotels and guesthouses to self-catering apartments and Airbnb. Stellenbosch Map: https://goo.gl/maps/jD5PaAwLnTpJM7tM8
Stellenbosch is a university town and does not have large accommodation establishment. Most establishments only have a few rooms and we would therefore urge all delegates planning to attend the conference to make their accommodation reservation as soon as possible. September is the start of the tourist season and the venues do fill up fast.
The establishments listed below have been contacted by the organisers and at present they do have accommodation available.
Visit Stellenbosch
For information on all the accommodation available in Stellenbosch, their rates, location and facilities please visit: https://www.visitstellenbosch.org/stay/. This site will also indicate the accommodation establishments proximity to the conference venue.
University Apartments
The Stellenbosch University have a limited number of self-catering apartments available to rent for short periods. The Apartments are furnished with crockery, linen and towels. Wi-Fi is available at an additional charge. Location: Crozier and Waldenhof Apartments - Hofmeyer Street. Contact: zenobiadavids@sun.ac.za
Airbnb accommodation in Stellenbosch
Please visit the website for information on what Airbnb accommodation is available in Stellenbosch https://www.airbnb.com/s/Stellenbosch--South-Africa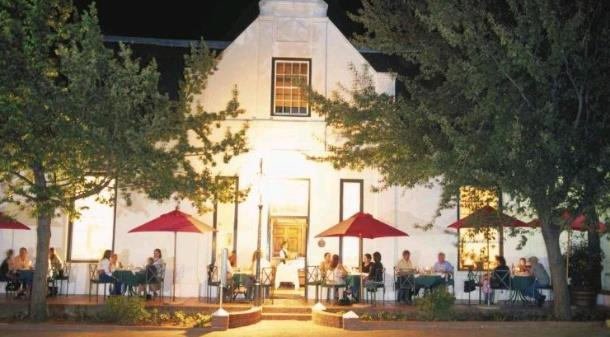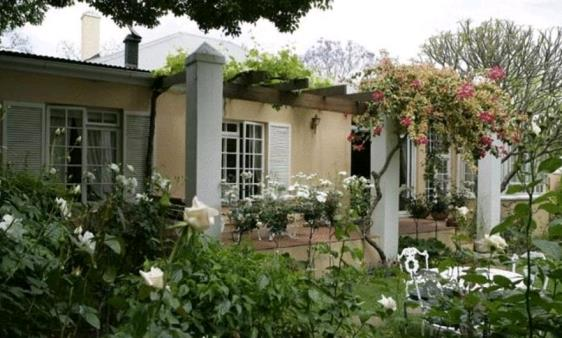 Shuttle services
Excel Shuttles

Pre booking essential. Airport Shuttling also available.
Contact: info.excelshuttles@gmail.com
Mobile: +27 (0) 73 044 3371 or +27 (0) 81 041 3885

Shuttle Up

Pre booking essential. Airport Shuttling also available.
Contact: +27 (0) 72 246 4592
Website: https://www.shuttleup.co.za/

Uber - Stellenbosch

Website:http://uber-rates-stellenbosch-za.uber-fare-estimator.com/
Conference venue
The 2022 SAMS Congress will be held in the Van der Sterr Building on the Stellenbosch Campus. (Bulding number 59 on the Campus Map.) This building houses the Faculty of Economic and Management Sciences of the Stellenbosch University.
The building was renovated after a devastating fire in 2015 and now offers large well equipped lecture halls and meeting spaces for informal gatherings.
The VD Sterr is located a mere 3 minutes walk from the Neelsie Student Centre which is a one stop retail, restaurant and entertainment centre for students and visitors to the Campus.
The centre of the Stellenbosch Village with restaurants, shopping centre, tourist attractions and accommodation are 5 minutes' walk from the VD Sterr Building.
Stellenbosch Town
Stellenbosch is the second oldest town in South Africa and well known for its natural beauty, Cape Dutch architecture, oak lined streets, art museums, restaurants, and so much more. The magnificent countryside offers a range of outdoor activities to enjoy such as hiking, mountain biking, horse riding and golf.
The Town is surrounded by wine farms that form part of the Stellenbosch Wine Route, the oldest wine route in the country. The Wine Route currently provides a co-ordinated network of more than 150 wineries, each offering a unique cellar-door experience for the wine-lover and tourist.
As part of the Cape Winelands, the Stellenbosch Wine Routes are part of the six most popular tourist attractions in South Africa and are also connected to the global Great Wine Capitals Network. Stellenbosch is a vibrant university town, the home of the Stellenbosch University with approximately 31000 students. The University is recognised as one of the top four research universities in South Africa and has one of the country's highest proportions of postgraduate students, of which almost ten percent are international students. - See more at: www.sun.ac.za
Surrounding area
Cape Town city centre is a mere 40km from Stellenbosch and the International Airport a 25-minute drive. The beautiful towns of Somerset West, Franschhoek and Paarl are our neighbours.
What to do and see
When you are in Stellenbosch it is well worth spending an hour or two walking the historic trail. If you are not that keen on walking - specialist tour operators and guides offer the following tours, Winelands, Cultural Township Tours, Cape Town & Surrounds, Cape Point, Whale Watching in nearby town of Hermanus, Adventure (Shark Cage diving, Abseil, Bungee jumping, etc.) Garden Route, and many more.
Where to eat
Stellenbosch has some of the top-rated restaurants in the country and offer a wide variety to suit all tastes and budget. The town is also well known for its coffee shop culture with many small coffee shops and deli's located in quaint old buildings.
(Information courtesy of https://www.stellenbosch.travel and http://www.wineroute.co.za)